About
A bit of info on Chicken House
Chicken house begins its history in 2004. Then the founder of the chain Kayali Mukhab cut the ribbon at the opening of the first restaurant in Tver. At the end of 2019 TM "Chicken House" has 19 restaurants all over Russia. The level of corporate culture is reflected in the attitude towards our guests, the working atmosphere and in all areas of activity.
Social benchmarks
For "Chicken House" family is not just a cell of society or a conventional unit. This is an ideal any self-respecting businessman should look upon to. In order to support the ideals of the family, "Chicken House" works on several aspects: the addition and diversity of the range of children meals, arrangement of children corners and furniture to provide maximum opportunities for children to spend leisure time, as well as attentiveness to the feedback and wishes of young guests.
Corporate culture
Social policy and social values are not the only ideals of the franchisee "Chicken House". Our enterprises adhere to the standards of environmentally friendly production and consumption. That is why all production processes undergo environmental expertise to minimise the negative impact on the environment and contribute to more efficient use of environmental resources. Each employee takes care of cleanliness and order in their workplace and within their area of responsibility
Quality care
The company takes care of all aspects of the food industry. Control begins with a thoroughly organised menu containing everything necessary for a healthy diet and a full diet for a wide range of visitors. Franchisee Chicken House enterprises approach to the selection of products responsibly, choosing only natural ingredients that are of highest quality for the meals. Most suppliers are time-tested and are regular customers of the company. Also, all processes of food storage and cooking are standardised and meet all environmental and medical standards.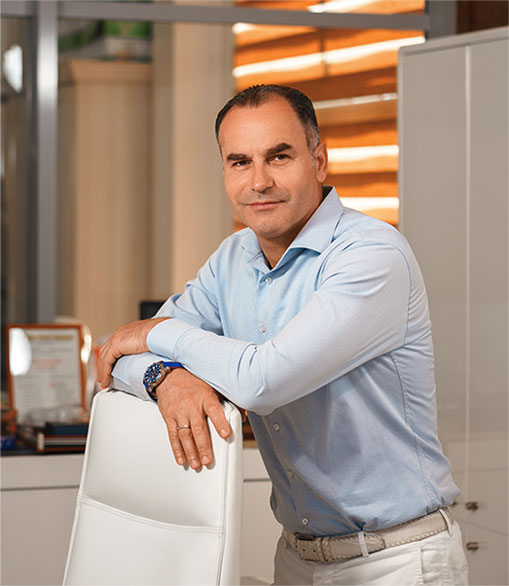 Dear friends!
If you have a family full of love and loyalty, then you are the happiest and richest person on earth, because family, love and loyalty can not be bought for any money in the world! I have my team — my big family, the team of the chain of fast food restaurants "Chicken House", with which we have been working for many years.
We can talk a lot about how we set and solve our tasks, how we develop and improve. But I simply invite you to come to us, so that you can appreciate the excellent taste of our dishes, for which we choose only highest-quality and natural products, attentive attitude towards guests and the best service in our restaurants!

With love to you, Muhab Kayali and the Chicken House Company.